Babysitters in Augsburg
Babysitter Augsburg wanted? You will find a reliable babysitter in Augsburg here. We have 19 active babysitters in Augsburg matching your search criteria and even more in the neighborhood of Augsburg!
Babysitter Augsburg wanted? There are 19 active babysitters in Augsburg matching your search criteria.
Ich bin ein sehr motiviertes junges mädchen mit erfahrung ,hab 3 jüngere geschwister und ein praktikum im kindergarten gehabt. Ich kann auch sehr gerne selber kochen und auch manchmal..
Hey, ich heiße Michelle und bin 15 Jahre alt. Ich würde gerne neben der Schule einbisschen Geld verdienen. Ich liebe Kinder. ich liebe es mit ihnen zu spielen, sprechen oder lernen...
Ihr könnt mich auch gerne Biko nennen. Ich habe viele Praktika im Kindergarten absolviert und babysitte jetzt seit meinem 15. Lebensjahr, bin ein sehr geduldiges Mädchen mit viel..
Hi, ich bin Serafina, 15 Jahre alt. Ich gehe in die 10.Klasse eines Gymnasiums und mache gerne Sport. Ich passe gerne auf Kinder auf und spiele mit ihnen. Ich habe eine kleine Schwester,..
Hallo ich bin Larissa 24, Hauptberuflich Zahntechnikerin. Ich liebe Kinder und viele Freunde sind bereits selber Eltern geworden und passe auch auf ihre Kinder gelegentlich mal auf..
Hallo, Mein Name ist Lisa:) Ich bin frisch für mein Lehramtsstudium nach Augsburg gezogen und würde eure Familie gerne unterstützen. Seit ich 14 bin habe arbeite Ich ehrenamtlich..
Hallo Liebe Eltern, mein Name ist Elif Yalman, ich bin 27 Jahre alt. Ich bin seit 2011 als Kinderpflegerin ausgebildet. Habe 1 Jahr in der Regens-Wagner-Stiftung in Dillingen gearbeitet...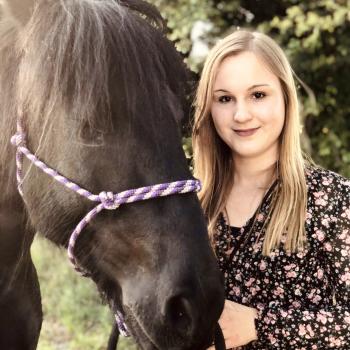 Ich heiße Romina und bin 26 Jahre alt. Arbeite in Haunstetten und suche für abends und gerne auch mal am Wochenende einen kleinen Minijob in Form von Kids Betreuung. Bin selber dreifache..
Hi:) Ich bin Arina, bin 18. Ich wohne in Augsburg und gehe zur Schule (FOS Friedberg). Ich kann Deutsch, Englisch, Ukrainisch und Russisch. Ich habe Erfahrung in der Kinderbetreuung,..
Hallo ich bin 17 Jahre alt, wohne in Augsburg mache derzeit meine Mittlere Reife und strebe einen Wechsel auf die Fachoberschule an um voraussichtlich 2023 mein Abitur zu absolvieren...
Ich studiere und würde gerne nebenher wieder babysitten. Wie ich Zeit habe ändert sich deshalb jedes Semester. Erfahrung habe ich unter anderem als Aupair gesammelt, aber auch schon..
Hi , ich bin Valeria, 14 Jahre alt. Ich liebe es mit Kindern zu spielen bzw. auf sie aufzupassen. Ich habe leider noch nicht allzu viel Erfahrung mit Babysitting aber habe oft in der..
Hallo! Zu meiner Person: Ich bin 23, studiere seit 3 1/2 Jahren Lehramt an der Universität Augsburg und habe schon diverse Seminare/Vorlesungen im Bereich der Erziehungswissenschaften..
Hallo, mein Name ist Saskia. Ich habe diesen Monat meine Ausbildung als Kinderpflegerin absolviert. Ich habe viel erfahrung mit Kindern von Neugeborenen, bis grundschul Alter, da ich..
Hi, mein Name ist Viola. Möchte mir durchs babysitten etwas Geld dazu verdienen. Habe durch Familie und Freunde Erfahrung mit Kindern sowieso mit Babys gesammelt. :) Ich kann mit den..